These Days, social media platforms are more than enough to reach out to their target customers for many restaurants across the world. Social Media has grown to be the most important part of Digital Marketing for restaurants because of the daily increase in Social Media user base. Nowadays, businesses are focusing more on social media growth as it has been recognized as a prime source of receiving engagement on the content. If you want to keep up with a growing promotion, then you need to be available in the place where your customers love hanging out. Social media has become a part of customer's daily life. To stay on top of social media promotion, you will need to follow trends, best practices, assess your performance, and learnings. Almost every business must promote in some way, at least if it hopes to grow. Your business needs to advertise, and one of the most effective ways to do this in our technically modern world is to make effective use of Digital Marketing for restaurants to promote your Businesses.
The benefit of Social Media –
In today's digital age, social media for restaurants has been more necessary. A customer's first impression happens quickly. Nowadays, social media becomes it much less expensive for small businesses to get the word out to potential customers. As the internet age dawned businesspeople immediately began to use email and webpages to advertise, and these tools are still effective today. But digital marketing for restaurants has the added benefit of being just as inexpensive – or even less expensive – as email and websites and can reach a very targeted audience. at a time when they are quick to respond to your message.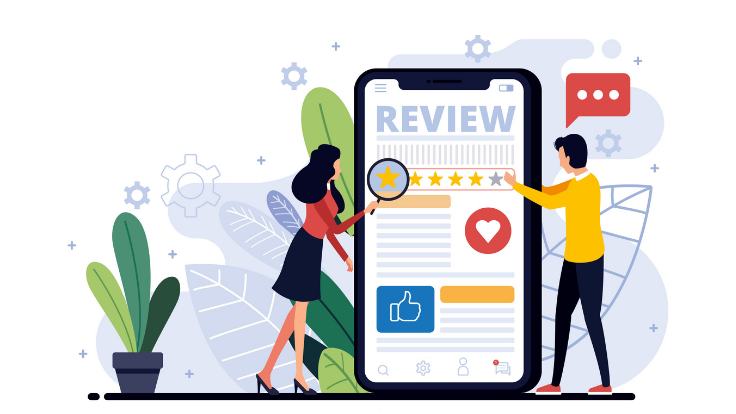 Social media is important for a restaurant's success. Digital marketing for restaurants drives business and marketing. Build a positive social media presence for your business to connect with customers. Accordingly, your social media accounts must showcase your menu and accurately reflect your establishment. While this is vital to your success, of course, customers frequently look online long before they step foot in your door. With local search, reviews, and menus available in their hand, most customers will choose restaurants with a strong online presence. Do not miss out on opportunities for new business, especially when it is so easy to create social media for restaurants! As with almost any business, your online presence is expected and necessary to find continued success in this competitive industry.
Here are some of the most important social media do's for your restaurant promotion-
Getting started with Social media platforms – Customer journeys begin with awareness, and social media can play a big role in increasing awareness of your restaurant. Without a social media platform presence at all, you will have to begin the process by setting up the necessary accounts. Facebook is a great place to start, as is Instagram. Facebook is now the biggest digital community in the world, with over a billion users. Through both mediums, you can connect with customers very easily. and you can answer their comments and questions via direct message. social media is a gold mine for advertisers and marketers to connecting audiences for businesses, services, and products.
Manage online reviews- Online review is important in digital marketing for restaurants. After All, your restaurant will be up for review by those who come to visit. They will log onto sites like google Facebook and other social media platforms and share their experience with you and your business. In other words, you are handing your reputation to the customer. That should encourage you and your staff to perform well each day. Most of the customers will find your restaurant through such a site, after all. The most important thing with online reviews is to respond to all of them, and you should be grateful and invite the guest back. When someone shares a negative story, then also respond. Express Regret their bad experience and clarify your point of view if necessary. So other potential customers will be reading, which is making sure you handle the situation with finesse.
Related Post: How will Digital Marketing for your Restaurant increase footfalls?
Create Relevant Post– On social media, many promotional posts talk about discounts for a specific product. Promotional posts do not need to be intentional marketing. Integrate product engagement in a way that is visually attractive to your customers. The best photographs or videos can get your customer quickly imagining themselves at your business. Engagement posts focus the conversation on your customers.
Here are some of the most important social media don'ts for your restaurant promotion-
Don't just create Social Media accounts – Don't take it easy once your social media accounts have been set up. It is not sufficient to just have social media account; your job is not done. You must post consistently to keep your audience engaged and updated. Every single viewer out there is a potential customer for your business.
Don't leave social media posts without response- Respond promptly to all your posts on social media, just as if you were to serve them when they are in your store. Your customers will be grateful for it, and that is how you stand out from the crowd, online. Do not keep your customers waiting to expect a response.
Don't submit fake reviews- One big mistake to avoid here is creating fake reviews to boost your business online. Social media sites and users can spot the genuine ones and separate the fake ones — a slew of similar, highly positive reviews will raise eyebrows and permanently take the user away from your business.
Don't be rude – Do not be rude in the comments regardless of the circumstances, even if you are right. It is not worth the potential backlash and ruins your reputation. It is extremely difficult to delete something from the internet, once it is out there.
Social Prefix offers effective digital marketing for restaurants to spread their taste and increase the facility of their services. We will help you out with different promotion strategies and promise to improve your business.