Digital Marketing services to cafes should perform a major role in any modern marketing strategy. one of the major problems faced by cafe owners was attracting more customers. Specifically, local ones. Buyer activities are growing with the digital age so understanding what your target audience is performing online is becoming increasingly important. When it comes to digital marketing for your cafes there are many methods you can take. It can be greatly managed and executed. So, there are some small things you can do that can make a big impact on your own.
Here are 10 digital marketing strategies for your cafes that will help increase your business's brand awareness and drive customers to your place.
1.   Improve Your Google Maps Listing – Once you have set up your cafe, google my business (GMB) listing is one of the best key steps in any cafe digital marketing strategy. This is possible to do it first thing online.it is quite common for café owners to search for places nearby and your café needs to show up in the top result. But make sure your café is listed as many online food directories as possible. You must submit as many details as possible including your opening hours, phone number, and direction on google search and maps, and it will help to boost your organic ranking in general.
2. Be active on social media – Social media has become more and more essential for food businesses and can help to reach a wider audience. The only problem is you must post regularly about your business to hold people's attention. If you are thinking you do not have time for this, so you must hire someone to manage it for you. And if you are regular on these social media platforms to post anything about your business and brand, it is enough. Make sure your café has organized visual branding in form of social media.it can take your business to the next level. Having a unified theme across your social media pages will confirm users on all platforms see you as one brand, streamlining your brand awareness for your digital marketing for cafes.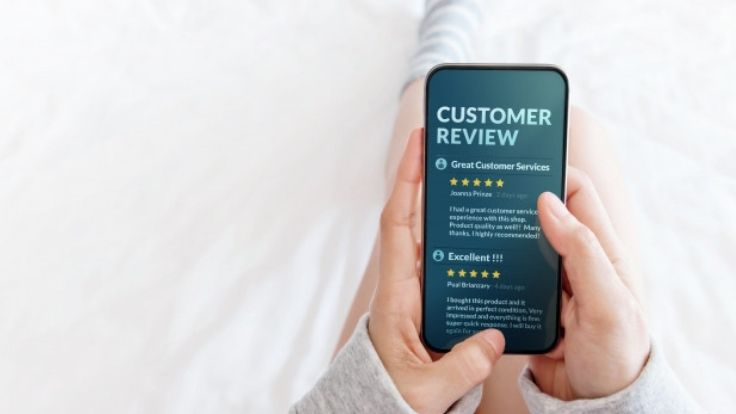 3. Advertising on social Media– Social media advertising allows the business to target its customers directly. Make sure posts are being seen by the customer. This is currently the best way to kick start for a café owner to increase their brand awareness and bring more customers to your café from social media. In digital marketing for your cafes, advertising options are offered by all major social networks. The most popular social advertising platforms for cafes tend to be Facebook and Instagram which both comes under the Facebook ad manager. your cafe advertising campaign is effective. A lot of time must be spent understanding the platform, managing the campaign, and continuously optimizing ads.
4. Engaging Audience – The digital marketing strategies for cafes also focus on how you can engage with your customer; is the most important skill in social media for businesses. The internet is practically unlimited instead of analyzing your business or searching back and forth for subjective points of view in-store, use Facebook and Twitter to initiate and facilitate this conversation. Social media is a great tool to connect with your audience. Not only will this help you make a strategic decision, but it will also give your audience a feeling of significance and increase your customer loyalty.
5.Build a community connected via email marketing– The community you build will become your regular diners. how will you keep in touch with your customer? Create an email list and welcome them to your community and send them thanks for their interest in your work. Email campaigns are one way to create a deeper relationship with the future customer.
Related Post: Do's and Don'ts for your Restaurant's Social Media Promotions
6. Add Interactive Video Content- In social media, people are less interested in reading content instead of watching an interactive video.it is a fast-forwarded era. So that is the indication the world has been getting a turn towards video marketing. You also have the advantage of being in the food industry. In the food industry work on videos where you can display your fantastic menu, ambiance, chat with the chef and testimonials, and more. These videos you can share on all the social media platforms and you will get the best engagement for your business.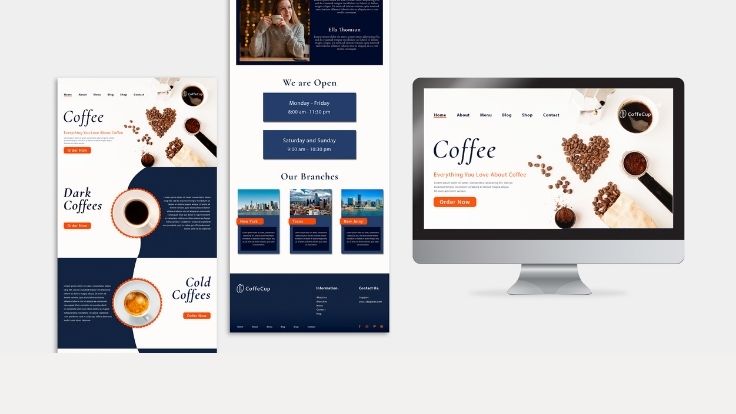 7.Attractive & Tempting Website– Attractive and tempting website as your food platter. In your café's website, you need to put content, appealing images, and easy navigation with amazing website design. These factors are significant for the café website. Give an option of online table booking available on the website. this will be enhancing your sales. A smart move for a referral linking as well. Keep your menu page updated frequently, have a gallery to display your ambiance and foods. Keep the website updated, and SEO optimized for good organic traffic on your cafe's website.
8. Attempt for Influencer Marketing– When the celebrity recommends your brand to their audience, the outcomes are huge. They can influence buying decisions. People will check your website making order and maybe visit your café. The followers of celebrities blindly trust them. Influencer marketing is a big yes for the cafes and food industry overall. Connect to the food bloggers, influencers with slight or mass followers and start your café's promotions. Go for it!
9. Manage Online Reviews – There are many review sites where people can check about your café before placing an order. Showing up on search results is only one part of the digital marketing plan. The other half is successfully managing your profile, so your customer leaves a positive review for your business which is what others see. Try and answer each review – even if it is a negative one too. be open to feedback and engage with people who care enough to say something about your café.
10. Help customers to take pictures-There are lots of people who enjoy sharing their dishes with friends online on Instagram. You should encourage them to post pictures. For that, you need a good presentation of the dish. Reward them with a little surprise dish which would be on the house. Like a complimentary Ice-Cream or sizzling Brownie and put up with a Hashtag of your brand.
At Social Prefix, we provide digital marketing services to cafes that will help you gain more customers to grow your brand. when people are looking for cafes, proper dining, or a place to hang out, your brand pops right in front of their eyes. With our digital marketing services for restaurants, you can target an audience from various demographics.