Credits: Keviselhou Chatsu
With lockdown happening in the world every restaurant and hotel business is affected with losses. But what took good growth during the pandemic was Home chefs. Home chefs are basically a meal delivery service that provides homemade meals for its consumers.
The growth for home chefs is increasing due to an increase in customers during the pandemic. They put in so much effort for the dish to really let the dish turn tasty and healthy. Home chefs are rapidly increasing as people are using their time during the lockdown cooking for themselves, families, or even business. Also, home chefs are one of the few businesses that were benefitted during the pandemic as there were online courses and availability of home food delivery at your doorstep. Online marketing on Social media and networking sites like Instagram, Twitter, and WhatsApp has been a game-changer for home chefs and their business they have helped home chefs in all possible ways to boost their business immensely as they were able to promote business on social media and reach out to more people and take orders for their food and get it delivered at their doorsteps with proper safety and precautions.
Festivals during pandemics like Diwali and Christmas etc have been supremely beneficial for home chefs and their business as they were able to sell out their hampers specially made for the occasion. It was also a challenge for the home chefs as they were required to put in their A-game and step up with varieties of dishes on the menu so that their customers don't get bored with their supplies.
Related Post: How can a hospitality business use social media to promote their business?
Food from home chefs is safe and always has a homely feeling which adds to the plus point and increases the demand for home chefs. Most home chefs are housewives who are trying to earn little money so that their families can survive during this pandemic. It is because of their hard work and efforts that they can feed so many people and also give themselves an identity as an individual, they are not just housewives but now a 'chef' with their own brand. They are self-employed and with very well earnings, especially during this tough time. Many people who always wanted to do something like home chefs but were not able to do it because of their hectic schedule and commitment in their respective workplaces can now do it because of the availability of time.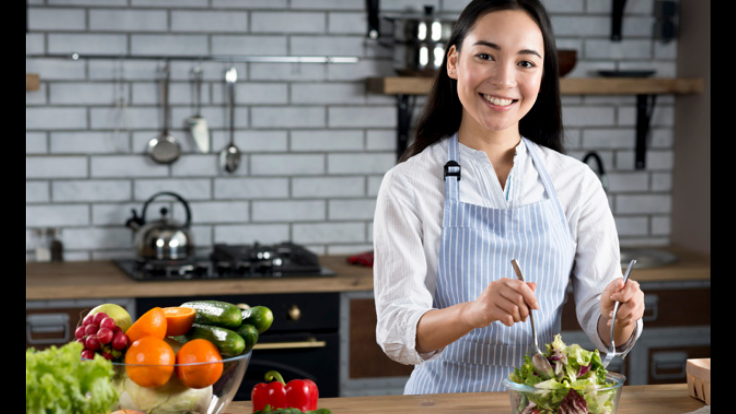 They are not just doing it for mere boredom but they are using this leisure time as an opportunity as a side business to earn at the same time quench their thirst for the work they have been wanting to do for a very long time and was not able to do due to lack of time and other reasons. Home chefs are also growing because they are putting a lot of effort, experimenting, and bringing out their A-game for the consumers so that they will repurchase their stuff and multiply their earnings. They are earning more than restaurants and cafes because there are no middlemen like swiggy and zomato and their food has a story and homely feeling. Home chefs are also selling their products not just as a source of income but as a passion for cooking. But to become a home chef one needs to get registered on the Food Safety and Standards Authority of India (FSSAI) and get a license for your work. If any home chefs are caught without a license, they will have to pay a penalty of Rs 5 lakhs and imprisonment of up to 6 months selling food without labels cost a fine up to Rs 3 selling substandard food quality can cause a penalty of Rs 5 lakhs.
Thus, we can clearly see that home chef are the new profession that is booming in the pandemic because social networking sites are taken over by their food pages and blogs and posts, regular messages and email marketing campaigns are conducted for publicity of their food company and to keep consumers updated about their menus. Home chefs even publish and develop websites for brand awareness and receive orders online.
We at Social Prefix believe that Investing in digital marketing is a must for any company that has an online presence. Not only does digital marketing help build a reputable brand image, but it also enhances a targeted audience's tracking.