In this digital era, the majority of customers are using mobile phones with an active internet pack on them. So, it is crucial for every business to have an online presence. It is really very uncommon for a business to not have some sort of online presence.
Nowadays people use the internet to search for information and if your business is available to fulfill those needs then there is a high probability of getting customers to your doorsteps. As a restaurant, you should be aware of the importance of having a website for digital marketing for the restaurant. It is sure that having a website will bring a good amount of income for your restaurant. A website for your restaurant will give you an efficient way to show your restaurant image in the way you like it which will give your targeted audience an idea about your restaurant.
Related Post: Digital Marketing Strategies for Online Food Delivery services
Let's discuss reasons why your restaurant should have a website.
1. Awareness
It's a fact that there are currently more than 3 billion internet users worldwide and have access to the internet. it can be said that in today's time the internet is the first place where people search for information.
For instance, if a customer search for restaurants near me and your restaurant doesn't have a website then you are going to end up showing yourself nowhere. So having a website is very important being in a market race.
 2. Attract customers
Obviously, if you have an established and attractive website for your restaurant it will become easy for marketing your restaurant and you are going to attract a large number of customers to your restaurant. If you don't have an established website then it will be difficult for your customers to find your restaurant and which end up giving competition to others.
 3. Building brand image
With an attractive and established restaurant website, you can build a professional and good restaurant image customers should get a chance to know about your product, offers, and services and at the same time should be able to differentiate your product from other competitors.
Posting about your ambiance, delicious food can help you boost your restaurant's image.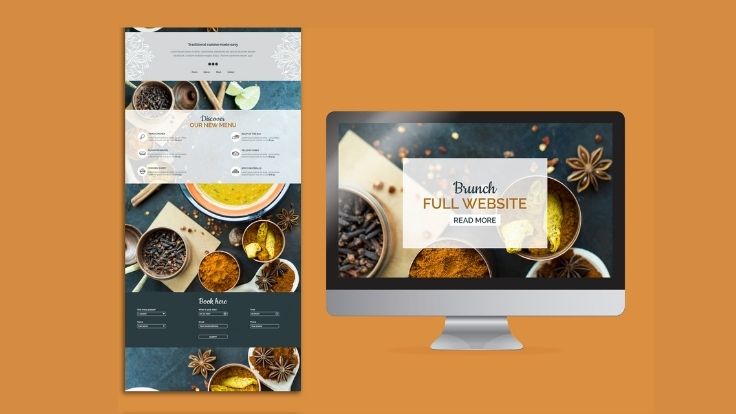 4. Reduces advertising costs
Commercials and print advertisements are expensive. So with the help of a website, you can print an endless amount of information in a very short period of time. Your information provided will be available 24×7 to anyone on your website one can easily access it with an internet connection also you can easily update your restaurant's information on your website.
Related Post: Digital Marketing Strategies for Online Food Delivery services
 5. Key information's like menu, location, special offers, opening timings can be provided on the website
In digital marketing for restaurants, the website is a platform where you can provide your basic information to your targeted audience who may want to know about your restaurant including timings, payment methods, etc. By providing all this information you can reduce the time of your staff giving answers to customers on calls.
6. Reviews
In digital marketing for your restaurant, reviews are very effective as customers nowadays check other customers experience before going to any restaurant. So a website can be very helpful if it gets reviewed by customers and bloggers .